Got your costumes ready for Halloween?  We do!  We'd love to see what you have prepared for trick-or-treating, so please wear your costume when you come for storytime or to the Bowman Library Family Film and Picnic showing of It's the Great Pumpkin, Charlie Brown on Saturday, October 31st at 1PM.
Paws for Reading's therapy dogs got in on the holiday spirit with costumes of their own.  Here are a few of the looks they sported last weekend:
This slideshow requires JavaScript.
And if you don't have your costume ready, there's still time!  Here are a few resources available in the Handley Regional Library system to give you some costume ideas:
The Halloween Handbook: 447 Costumes by Bridie Clark – 394.2646 Cla
"It's dress-up for grown-ups, and the liveliest, most imaginative collection of Halloween costume ideas–447 costume ideas to be exact–from two hip, inveterate lovers of all things Halloween . . . plus dozens of other ideas for enjoying the holiday."
Halloween: Costumes and Treats on All-Hallow's-Eve by Fay Robinson – J 394.2646 Rob 2001
Ideas for costumes and treats.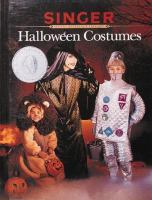 Halloween Costumes – 646.4 Hal
Sewing patterns and ideas from the Singer Sewing Reference Library Series.
Halloween Fun for Everyone by Ferida Wolff –
J 394.2646 Wol
"Provides instructions for making costumes, decorating, fixing fun foods, and playing games for a Halloween celebration."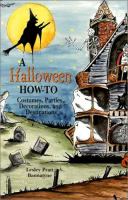 A Halloween how-to : costumes, parties, decorations, and destinations by Lesley Pratt Bannatyne – 394.2646 Ban 2001
"If you're looking for information and instructions about every aspect of Halloween, you've come to the right place. A Halloween How-To is packed with ideas for October 31. There are fifty great costumes you can make yourself, recipes for everything from fake blood to pumpkin soup, and lists of great movies, CDs, and spooky books."
How to Create Spectacular Halloween Costumes by Louann Mattes Brown – J 646.478 Bro
"Provides step-by-step instructions for making Halloween costumes using household materials"