A collection of dream-themed books, poems, and songs to share with your baby.
Books to share:
It's time to sleep, it's time to dream / by David A. Adler ; illustrated by Kay Chorao. – JE Adler
"A parent lulls a child to sleep with visions of soft spring breezes, lazy summer days, cool autumn winds, and moon-lit winter nights."

Cat dreams by Ursula Le Guin ; illustrations by S.D. Schindler – JE Le Guin
"Presents a feline dreamland where it rains mice, all the dogs have run away, and a big bowl of kibbles and cream is waiting."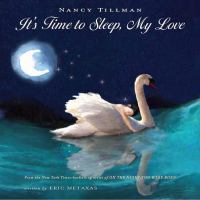 It's Time to Sleep My Love by Eric Metaxas ; illustrated by Nancy Tillman – JE Metaxas
"At bedtime, birds, bees, fishes, and other creatures urge their tired children to go to sleep."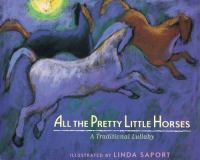 All the pretty little horses : a traditional lullaby / illustrated by Linda Saport. – JE Saport
"A traditional lullaby presented with music, a note on the origin of the song, and pastel illustrations which reflect its possible connection to slaves in the American South."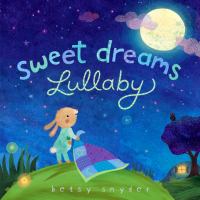 Sweet Dreams Lullaby by Betsy Snyder – JE Snyder
"A young bunny goes to sleep and dreams of the soothing colors, shapes, sights, and sounds of nature."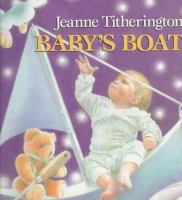 Baby's boat by Jeanne Titherington – JE Titherington
Titherington's misty, dreamscape illustrations perfectly complement the words of a traditional lullaby.
Songs, Poems, and Fingerplays
The Slumber Boat
Baby's boat's a silver moon
Sailing in the sky
Sailing o'er the sea of sleep,
While the clouds float by.
(Chorus)
Sail, Baby, sail
Out upon that sea,
Only don't forget to sail
Back again to me.
Baby's fishing for a dream,
Fishing near and far,
His line a silver moonbeam is,
His bait a silver star.
Row, Row, Row Your Boat
Row, row, row your boat,
Gently down the stream.
Merrily, merrily, merrily, merrily,
Life is but a dream.
Twinkle, Twinkle Little Star
Twinkle, twinkle little star,
How I wonder what you are.
Up above the world so high,
Like a diamond in the sky.
Twinkle, twinkle little star,
How I wonder what you are.
Hey Diddle Diddle
Hey diddle, diddle,
The cat and the fiddle,
The cow jumped over the moon.
The little dog laughed
To see such sport,
And the dish ran away with the spoon.
Dreams for Sale
Dreams to see, fine dreams to sell,
Angus is coming with dreams to sell.
Hush now wee bairnie and sleep without fear,
For Angus will bring you a dream, my dear. — George Churchill