Exciting news, Nature Lovers!
The Handley Regional Library is excited to announce that four Nature Backpacks are now available at each library branch for families to check out and learn about nature in their backyard, local park, or at one of Virginia's 36 state parks.  Each backpack comes with a park pass that will enable library patrons to access any Virginia State Park at no cost.
Backpacks also feature: pocket guides to bugs and slugs, animal tracks, Virginia birds, mammals, and Virginia trees and wildflowers; port-a-bug field observation container; Big Foot Leave No Trace Ethics Card; magnifying lens; dip net; and laminated sheets with suggested activities designed by both Virginia State Parks and the Science Museum of Virginia.
Libraries across Virginia are able to make this resource available to help families explore and enjoy the natural world thanks to a partnership between the Library of Virginia, Virginia Department of Conservation and Recreation, and the Science Museum of Virginia. This project was made possible in part by the Institute of Museum and Library Services grant to the Library of Virginia.
Visit any of the Handley Regional Library branches (Bowman Library, Clarke County Library, and Handley Library) to check out one of the packs.  While packs can be checked out for a regular 3 week period, they cannot be placed on hold or renewed.  You can check their availability in our catalog here: Nature Backpacks or contact your branch of the library.
Be sure to fill out and return the accompanying survey when you return your pack to the circulation desk.  We'd love to hear more about your adventures in learning about nature – let us know on Facebook @HandleyRegionalLibrary or on Twitter @HandleyReg!
Don't forget to take advantage of Handley Regional Library's other resources for learning about and enjoying the outdoors.  In addition to many identification guides, the library has materials to appeal to every age.  One collection we would like to highlight is the picture books that can make learning about nature, biology, and ecology accessible for our youngest children.  Here are some favorites: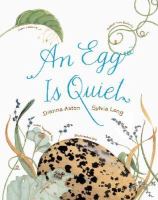 An egg is quiet by Diana Aston ; illustrated by Sylvia Long. – JE Aston
"This stunningly beautiful and wonderfully informative book from award-winning artist Sylvia Long and author Dianna Hutts Aston makes for a fascinating introduction to the vast and amazing world of eggs. Featuring poetic text and an elegant design, this acclaimed book teaches children countless interesting facts about eggs. Full of wit and charm, An Egg Is Quiet will at once spark the imagination and cultivate a love of science."  Don't miss out on the rest of the books from Aston's collaboration with Sylvia Long: Diana Aston and Sylvia Long picture books.
Planting the wild garden written by Kathryn O. Galbraith ; illustrated by Wendy Anderson Halperin. – JE Galbraith
"In this lyrical and lushly illustrated picture books, Kathryn Galbraith and Wendy Halperin share with young readers the ways wind and water, birds and animals, plants and people – all of us together – plant the wild garden."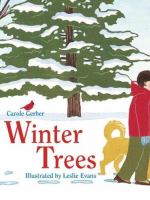 Winter trees by Carole Gerber ; illustrated by Leslie Evans. – JE Gerber
"Join a boy and his dog as they use their senses of sight and touch to identify seven common trees in the snow covered forest. Intricate illustrations and lyrical text make distinguishing different types of trees easy–even in the middle of winter, when only bare branches stand like skeletons against the sky."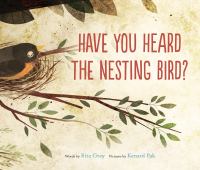 Have you heard the nesting bird? words by Rita Gray ; pictures by Kenard Pak. – JE Gray
"Woodpecker calls from a tree, "cuk-cuk-cuk." Starling sings, "whistle-ee-wee." But have you heard the nesting bird?
In this book, we hear all the different bird calls in counterpoint to the pervasive quiet of a mama bird waiting for her eggs to hatch. Fun and informative back matter takes the shape of an interview so that readers learn more right from the bird's bill. Ken Pak's lively illustrations, paired with Rita Gray's words, render a visual and sonorous picture book to be enjoyed by young naturalists"
Noisy bird sing-along by John Himmelman. – JE Himmelman
Explore bird identification and bird calls with lively illustrations and text that encourages readers to tune up their voices for their own noisy bird sing-along.
Noisy Bug Sing-a-long by John Himmelman – J 595.715 Him
"Listen closely to the sounds of insects. Together they make a concert! Learn about how they do it"
Noisy frog sing-along by John Himmelman. – J 597.8 Him
"Listen closely to the sounds, often very loud, that frogs make without ever opening their mouths. Together they make a concert! Endnotes present facts and activities about these lively and fascinating creatures."
Water is water : a book about the water cycle by Miranda Paul ; illustrated by Jason Chin. – JE Paul
"A spare, poetic picture book exploring the different phases of the water cycle in surprising and engaging ways."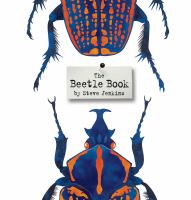 The beetle book by Steve Jenkins. J 595.76 Jen
"Beetles squeak and beetles glow. Beetles stink, beetles sprint, beetles walk on water. With legs, antennae, horns, beautiful shells, knobs, and other oddities—what's not to like about beetles? The beetle world is vast: one out of every four living things on earth is a beetle. There are over 350,000 different species named so far and scientists suspect there may be as many as a million. From the goliath beetle that weighs one fourth of a pound to the nine inch long titan beetle, award-winning author-illustrator Steve Jenkins presents a fascinating array of these intriguing insects and the many amazing adaptations they have made to survive."
Image Courtesy of  ClipArt ETC, a part of the Educational Technology Clearinghouse and is produced by the Florida Center for Instructional Technology, College of Education, University of South Florida.