A kids' best friend is their dog, cat, fish, turtle, bird . . .  No matter which is your favorite pet, the library has a book for you.  Here's a few of our favorite books which feature pets:
Books to Share:  
Pet shop lullaby by Mary Ann Fraser – JE Fraser
When the pet store closes for the night, a hamster's activities keep the other animals awake as they try to think of some way to put him to sleep.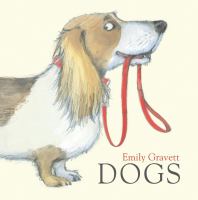 Dogs by Emily Gravett – JE Gravett
Various types of dogs illustrate the concept of opposites, with such examples as dogs that are big and small, tough and soft, hairy and bald, and slow and fast.
The Best Pet of All by David LaRochelle – JE LaRochelle
A young boy enlists the help of a dragon to persuade his mother to let him have a dog as a pet.
Be gentle! by Virginia Miller – JE Miller

When Bartholomew gets a little black kitten, he must learn to take care of him and be gentle with him.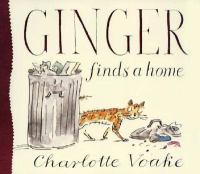 Ginger finds a home by Charlotte Voake – JE Voake
A little girl feeds Ginger, a thin little cat who has been living in a patch of weeds, and takes him home to live with her.
These books, and many more, are available at the Handley Regional Library.  You can find the books listed here in the HRL catalog under the tag: Pet Storytime Booklist.  Many of our collections of books on popular subjects are also available right here on the blog on the Booklists page and are also available in hardcopy at your library.
Songs, Poems, and Fingerplays to Share

"I Love my Rooster" can be found on: Whadda Ya Think of That – J CD Berkner
I love my rooster, my rooster loves me
And I feed my rooster on the green-berry tree
And my little rooster says cock-a-doodle doo
Deedoodle-eedoodle-eedoodle-eedoo
I love my cow…
I love my duck…
I love the lion…
I love my elephant…
Can You . . .?
Can you hop like a rabbit?
Can you jump like a frog?
Can you waddle like a duck?
Can you wag your tail like a dog?
Can you fly like a bird?
Can you swim like a fish?
Can you sit back down and be still like this?

The Little Turtle
There was a little turtle.
He lived in a box
He swam in the puddle.
He climbed on the rocks.
He snapped at a mosquito.
He snapped at a flea.
He snapped at a minnow.
And he snapped at me.
He caught the mosquito.
He caught the flea.
He caught the minnow.
But he didn't catch me.
I Want Someone To Buy Me a Pony
I want someone to buy me a pony
Jig jog jig jog jig jog jee
Not too fast and not too bony
Jig jog jig jog jig jog jee
Oh how I long to ride all around the countryside
With a jig jog jig jog jig jog jig jog jee
With a jig jog jig jog jig jog jig jog jee
Goldfish Finger Play

My darling little goldfish (wiggle one finger)
Hasn't any toes (point to your toes)
He swims around without a sound (swim one finger)
And bumps his hungry nose (point to nose)
He can't get out to play with me (point to yourself)
Nor I to get in to him (point away from self)
Although I say, "Come out and play!"
(beckon to come out)
He says, "Come in and swim."
(Pretend you are swimming)
The Pets in the House Make Lots of Noise
The pets in the house make lots of noise,
Lots of noise, lots of noise,
The pets in the house make lots of noise,
Let's see if we can hear them!
The cat in the kitchen goes meow, meow, meow
Meow, meow, meow, meow, meow, meow
The cat in the kitchen goes meow, meow, meow,
How I love my cat!
The dog in the den goes bark, bark, bark . . .
The bunny in the bathroom goes crunch, crunch, crunch . . .
The bird in the basement goes tweet, tweet, tweet . . .
The fish in the front go glug, glug, glug . . .
We hope to see you at storytime!
Bowman Library
Toddler Time – Mondays @ 11AM
Twilight Tales – Tuesdays @ 6PM
Preschool Time – Wednesdays @ 11AM
Baby Time – Thursdays @ 11AM
Preschool Time – Saturdays @ 11AM
Clarke County Library
Tuesdays @ 10:30AM – Preschool Time
Handley Library
Mondays @ 10:30AM – Preschool Time
Tuesdays @ 10:30AM – Baby and Me
Wednesday, Jan. 20 @ 6PM – Pajama Time
Thursdays @ 10:30AM – Toddler Time
Check the calendar for more children's programs and special events throughout the system.