This week, we've shared our Top Ten Books for Preschoolers and for Toddlers.  So of course today must have a list of Top Ten Books for Babies!  Out of all the hundreds of baby books I could have chosen, I've tried to narrow this list down to authors who have created a large volume of work appropriate for babies.
Everyone's top ten list is going to be different, so we'd love to hear yours!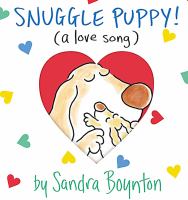 I love you through and through by Bernadette Rosetti-Shustak ; illustrated by Caroline Jayne Church.
Ten little fingers and ten little toes / Mem Fox ; [illustrations by] Helen Oxenbury.
Snuggle Puppy : a little love song / by Sandra Boynton.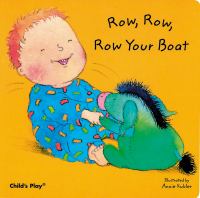 Fiesta babies / by Carmen Tafolla ; illustrated by Amy Córdova.
Counting kisses / by Karen Katz.
Row, row, row your boat / illustrated by Annie Kubler.
Higher, Higher  by Leslie Patricelli
Gossie & Gertie by Olivier Dunrea
A good day by Kevin Henkes
Where did Bunny go? : a bunny and bird story by Nancy Tafuri
These books, and many more, are available at the Handley Regional Library.  You can find the books listed here in the HRL catalog under the tag:  Top Ten Favorite Books for Babies Many of our collections of books on popular subjects are also available right here on the blog on the Booklists page and are also available in hardcopy at your library.
We hope to see you at storytime!
Bowman Library
Toddler Time – Mondays @ 11AM
Storycrafters – Tuesdays @ 6PM
Preschool Time – Wednesdays @ 11AM
Baby Time – Thursdays @ 11AM
Preschool Time – Saturdays @ 11AM
Clarke County Library
Preschool Time – Tuesdays @ 10:30AM
Handley Library
Preschool Time – Mondays @ 10:30AM
Baby and Me – Tuesdays @ 10:30AM
Toddler Time – Thursdays @ 10:30AM
Check the calendar for more children's programs and special events throughout the system.