Are you looking forward to vising your family for the holidays?  But not looking forward to spending hours listening to "Are we there yet?  Are we there yet?  I'm booooored"?
Don't worry!  Handley Regional Library has something better you can listen to!
Here are 6 great audiobooks for a family road trip that kids and adults will love to listen to.
Bud, not Buddy by Christopher Paul Curtis.
Ten-year-old Bud, a motherless boy living in Flint, Michigan, during the Great Depression, escapes a bad foster home and sets out in search of the man he believes to be his father–the renowned bandleader, H.E. Calloway of Grand Rapids.  The audiobook enhances the experience of listening to this Newberry award-winner with a "zippy reading" and classic jazz songs.  Read the full review from Audiofile.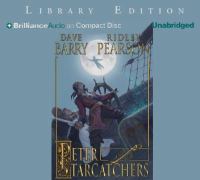 Peter and the Starcatchers by Dave Barry, Ridley Pearson
If you've listened to the Harry Potter series on audio, you probably already fell in love with Jim Dale's readings.  This adventure story, a tale of orphans, magic, and pirates, has a no-less fantastic performance from Dale.  Audiofile calls it "truly astonishing. He creates distinct voices for all the characters–pirates, women, British soldiers, and native tribesmen. Adults and children alike will enjoy this rollicking tale of pirates, talking porpoises, flying children, and a giant crocodile." Read the full review here: Review of Peter and the Starcatchers.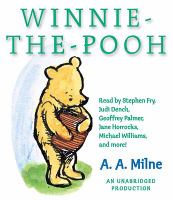 Winnie-The-Pooh by A. A. Milne
If you're only familiar with the Disney TV series version of Winnie-the-Pooh, you're missing out on the depth of humor in the originals.  This version is read by a full cast of familiar British voices, including Dame Judi Dench, and comedian Stephen Fry. Audiofile calls it "a listening pleasure" and "a rich experience."  Read the full review here: Review of Winnie-the-Pooh
The cookie moon written and read by John R. Erickson.
Hank the Cowdog read by his originator John Erickson is incomparable.  Erickson's unique voices for his characters add to the already humorous story.  Toddlers on up can enjoy these supremely silly stories.
The Graveyard Book by Neil Gaiman
Neila Gaiman's reading of his 2009 Newberry Winning novel is an enthralling listen.  It tells the story of Nobody Owens who, after being orphaned by the murder of his entire family, is raised by ghosts. Don't be scared away by the dark themes inherent in the premise; these themes are handled delicately and not sensationally.  Commonsense media's review calls it "a lovely book. Suspenseful, yes, and a bit creepy, but lovely nonetheless" and recommends it for ages 9 and up.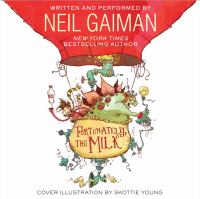 Fortunately, the Milk by Neil Gaiman
Expressively narrated by the author, this title by Gaiman is perfect for those not ready for the slightly spooky tone of The Graveyard Book. Gaiman takes a dive into absurdist humor with this outlandish tale of a father abducted by aliens on his way to buy milk. Audiofile says, "giggles guaranteed for all ages."
We've collected a list of other highly rated titles available from Handley Regional Library here: Great Audiobooks for Family Road Trips
Can't make it to the library in time to check out these books?  Check out our downloadable audiobooks from your own living room, or on the go: ebooks and more