What better time of year to talk about toys than now?  As annoying as that toy can be when we pick it up for the 337th time, or as nerve-wracking as when we realize we left our child's favorite toy behind at the library (don't panic, we have a lost and found box behind the circulation desk) playing is an essential part of learning for children. With that in mind, we've selected a few stories that celebrate the role toys play in our children's lives.
Books to Share:
All My Toys are on the Floor by Mary Blocksma – JE Blocksma
"A little girl explains why her toys are in a big mess all over her bedroom floor."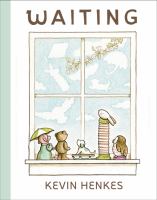 Waiting by Kevin Henkes.
"What are you waiting for? An owl, a puppy, a bear, a rabbit, and a pig—all toys arranged on a child's windowsill—wait for marvelous things to happen in this irresistible picture book by the New York Times–bestselling and Caldecott Medalist Kevin Henkes."
Toys meet snow : being the wintertime adventures of a curious stuffed buffalo, a sensitive plush stingray, and a book-loving rubber ball by Emily Jenkins ; Paul O. Zelinsky.
"Acclaimed author Emily Jenkins and Caldecott Medal-winning illustrator Paul Zelinsky have created a book destined to become a classic.Children who have loved listening to the Toys trilogy, as well as those meeting the toys for the very first time, will be thrilled to see Lumphy, StingRay, and Plastic venture outdoors to play in the snow. Together the toys build a snowman, make snow angels, and, when day is done, head back inside their cozy house and wait for the return of the Little Girl."

The Marvelous Toy by Tom Paxon – JE Paxton
"For nearly half a century, "The Marvelous Toy" – composed by the legendary singer/songwriter Tom Paxton – has enchanted children and adults alike. A simple tale about a mysterious, magical, and mystical toy that a father gives to his son – and that eventually gets passed down to the next generation – it celebrates a child's sense of wonder. . . Featuring incredible and wildly imaginative art by Steve Cox, illustrator of the award-winning Pigs Might Fly, the story is now as amazing to look at as it always has been to listen to." Be sure to check out the accompanying CD The Marvelous Toy with the song as well as a music-only singalong version.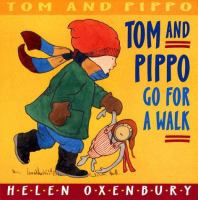 Tom and Pippo Go for a Walk by Helen Oxenbury
"Tom dresses up in his hat, scarf and gloves and goes for a walk with his mother and his toy monkey, Pippo. But then Tom and Pippo fall in the mud – Tom goes straight in the bath and Pippo gets washed in the basin."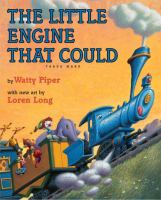 The Little Engine That Could by Watty Piper – JE Piper
"Everyone loves The Little Engine That Could, that classic tale of the determined little engine that, despite its size, triumphantly pulls a train full of toys to the waiting children on the other side of a mountain. Now the great Loren Long has brilliantly re-illustrated this classic story, bringing it exuberantly to life for today's child."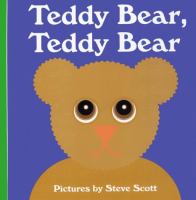 Teddy bear, teddy bear pictures by Steve Scott.
An illustrated version of the traditional rhyme which follows the activities of a teddy bear.
These books, and many more, are available at the Handley Regional Library at the tag #toystories.
Physical and Verbal play is another kind of play that is great for children's brains.  Sharing songs, poems, and rhymes with your children is an important part of preparing them for reading.  Here are a few of the songs, poems, and fingerplays we'll be sharing at Bowman Library's storytimes this week:
A Little Ball
A little ball, (form circle with thumb and finger)
A bigger ball, (form circle with hands)
A great big ball I see. (form circle with arms)
Now let's count them.
Are you ready?
One, (form circle with arms)
Two, (form circle with hands)
Three! (form circle with thumb and finger)
Teddy Bear, Teddy Bear
Teddy bear, Teddy bear,
Touch the ground.
Teddy bear, Teddy bear,
Turn around.
Teddy bear, Teddy bear,
Show your shoe.
Teddy bear, Teddy bear,
That will do.
Block City by Robert Louis Stevenson
What are you able to build with your blocks?
Castles and palaces, temples and docks.
Rain may keep raining, and others go roam,
But I can be happy and building at home.
Let the sofa be mountains, the carpet be sea,
There I'll establish a city for me:
A kirk and a mill and a palace beside,
And a harbor as well where my vessels may ride.
Great is the palace with pillar and wall,
A sort of a tower on top of it all,
And steps coming down in an orderly way
To where my toy vessels lie safe in the bay.
This one is sailing and that one is moored:
Hark to the song of the sailors on board!
And see on the steps of my palace, the kings
Coming and going with presents and things!
My Toys
I have a cuddly teddy bear; (Hug arms to chest)
I take him with me everywhere. (Spread hands wide)
A big balloon that I can blow (Cup hands to mouth; blow)
And watch it grow and grow and grow. (Move hands outward, enlarging circle)
My rag doll flops upon my bed, (Hang arms and head limply)
My tricycle is painted red. (Pedal with hands)
All the little girls and boys (Spread arms wide)
Think it's fun to play with toys. (Hug arms to chest)
Bumpin' Up and Down in My Little Red Wagon
Bumpin' up and down in my little red wagon
Bumpin' up and down in my little red wagon
Bumpin' up and down in my little red wagon
Won't you be my darling?
One wheel's off and the axel's broken…
I'm gonna fix it with my hammer…
Bumpin' up and down in my little red wagon…