Are you dreading traveling with the kids for the holidays?  Do you wish kids in real cars were having as much fun as the little guy in the photo above?  If you do, remember, your library is here to help!  Check out some of the great resources available at the Handley Regional Library to keep the kids happy and entertained and make your trip go more smoothly.
Bring Storytime With You!
HRL has First Step To Literacy Kits, which are like storytime packaged in a bag, with tips for parents and caregivers, a collection of high-quality picture books selected around a theme, and a notebook of games, rhymes, songs, and activities.  All of these are available in a single check-out, grab-and-go bag.  View the available themes here: First Step to Literacy Kits. Fingerplays, songs, and bouncing games can help keep even babies and toddlers entertained over the long haul!
Audio Books
Want to read one of your own books on the plane?  Audio books are a great way to give your voice a rest and have someone else read to your kids.  HRL has a great collection of picture books with read-along CDs, so even your toddlers and pre-schoolers can have age-appropriate audiobooks.  For your older kids, we have elementary and middle-school appropriate chapter books available in the Juvenile Audio Books collection, and YA titles in the Young Adult section.  Check out our collection of suggested audiobooks for the whole family here: Great Audiobooks for the Trip to Grandma's House.
Ebooks
Ebooks are for more than just adults – HRL provides access to our patrons to great ebook resources that have books for a wide range of ages.  Overdrive has 100s of ebooks and audiobooks  for kids and teens, from picture books, to graphic novels, to the latest hot YA titles, all free with nothing but your library card number.  Check it out here: Overdrive
Games and More
Is your repertoire of travel games exhausted at 20 Questions and I Spy?  Are the travel games of your childhood such a dim memory that you don't remember their rules?  We have the books for you!  Re-learn old games and add fun new ones with these books:
The Penny Whistle traveling with kids book : whether by boat, train, car, or plane–how to take the best trip ever with kids of all ages by  Meredith Brokaw and Annie Gilbar
"With The Penny Whistle Traveling with Kids Book parents and kids will find everything they need to make travel time fun time. Full of inventive advice and helpful hints, The Penny Whistle Traveling with Kids Book will show parents how to:
Involve the whole family in planning the trip
Pack so you're prepared for anything
Create a Penny Whistle Travel Box. Travel Backpack, & First-Aid Kit
Keep kids occupied on the road with games for every age & interest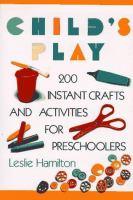 Child's play : 200 instant crafts and activities for preschoolers by Leslie Hamilton – 790.1 Ham (Parent-Teacher Collection)
"A collection of 200 crafts, games, and activities, including things to make from paper, egg cartons, and cloth, science and writing projects, recipes, quiet games, and games to play in the car."
The big book of games by Dorothy Stott – J 790.1 Sto
"Provides directions for playing a variety of indoor and outdoor games, party games, car games, and singing games."
Car Smarts: Activities for Kids on the Open Road by Edwin Sobey – J 794 Sob
"Suggests a variety of activities to do while on a car trip, including many based on scientific topics such as weather, nature, and how an automobile operates."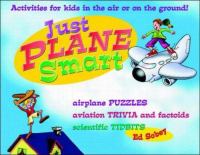 Just plane smart! by Ed Sobey – J 794 Sob
Presents activities for kids in the air or on the ground, riddles, trivia, puzzles and more related to airplane travel.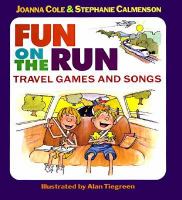 A collection of games and songs to enjoy while traveling, including word games, memory games, license plate games, writing games, geography games, jokes, and riddles.