Inspired by Laura Ingalls Wilder's beloved stories of her pioneer youth, our storytimes this week focus on life and leisure on the prairie.  Music was a big part of Laura's childhood, and it continues to be a big part of childhood today for good reason: music is a key element in helping children learn many early literacy skills that will one day help them begin to read on their own.  Not only do our storytimes frequently incorporate music, but the library maintains a large collection of children's and adult music available for checkout. We also make the Freegal service available free to anyone who has a library card with us.  Freegal allows you to stream 3 hours of ad-free music per day, plus download up to 5 songs, yours to keep, each week.  Learn more about using this service here: Download and Stream with Freegal.
At Bowman Library's preschool storytimes this Wednesday and Saturday at 11am, we'll be hosting a special guest, the fiddle player Sean Costello of the Amber Waves Band, to play some of the exact fiddle tunes Laura's Pa played for her.
Books to Share: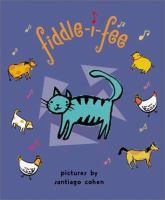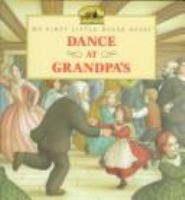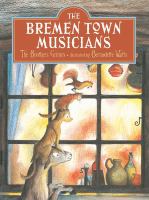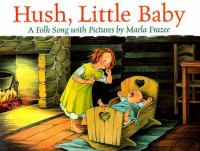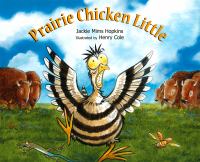 You can find the books and CDs listed here in the HRL catalog under the tag: #prairiepastimes. Many of our collections of books on popular subjects are also available right here on the blog on the Booklists page and are also available in hardcopy at your library.
Songs, Poems, and Fingerplays to Share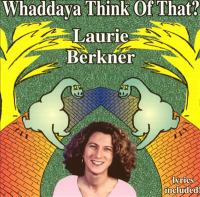 Hey, Diddle Diddle
(bounce to rhythm )
Hey diddle diddle,
The cat and the fiddle,
The cow jumped over the moon. (jump baby up)
The little dog laughed to see such sport,
And the dish ran away with the spoon. (tickle tummy)
Fiddle-I-Fee
I bought me a cat and the cat pleased me,
I fed my cat under yonder tree.
Cat goes fiddle-i-fee.
I bought me a hen . . .
I bought me a duck . . .
I bought me a goose . . .
I bought me a sheep . . .
I bought me a pig . . .
I bought me a cow . . .
I bought me a horse . . .
Cock-a-Doodle Doo
Cock-a-doodle doo
(Pat the soles of feet together)
My dame has lost her shoe.
My master's lost his fiddling stick
And doesn't know what to do.
Here We Dance Looby-Loo
Here we dance looby loo. Here we dance looby light. (circle right, then left)
Here we dance looby loo.  All on a Saturday night. We put our arms in,
We arms in.
We take our arms out.
We give our arms a shake, shake, shake,
And we turn ourselves about.
This is the Way Knee Bounce
This is the way the ladies ride:
Clip Clop, Clip Clop.
This is the way the gentlemen ride:
Trit Trot, Trit Trot.
This is the way the farmers ride:
Hobbledee! Hobbledee! (very bouncy)
And down in the ditch! (roll child off your knee and catch them just off the floor)
Hush Little Baby
Hush little baby don't say a word
Papa's gonna buy you a mocking bird
And if that mocking bird don't sing
Papa's gonna buy you a diamond ring
And if that diamond ring gets broke
Papa's gonna buy you a billy goat
And if that billy goat don't pull
Papa's gonna buy you a cart and bull
And if that cart and bull turn over
Papa's gonna buy you a dog named Rover
And if that dog named Rover won't bark
Papa's gonna buy you a horse and cart
And if that horse and cart fall down
You'll still be the sweetest baby in town.
We hope to see you at storytime!
Bowman Library
Toddler Time – Mondays @ 11AM
Storycrafters – Tuesdays @ 6PM
Preschool Time – Wednesdays @ 11AM
Baby Time – Thursdays @ 11AM
Preschool Time – Saturdays @ 11AM
Clarke County Library
Preschool Time – Tuesdays @ 10:30AM
Handley Library
Preschool Time – Mondays @ 10:30AM
Baby and Me – Tuesdays @ 10:30AM
Toddler Time – Thursdays @ 10:30AM
Check the calendar for more children's programs and special events throughout the system.