Today at Baby Time we read about zoo animals.  Children love animals, and reading about the ones they may not see everyday can be a great way to expand their background knowledge about their world and help build their vocabularies.
Zoo Books for Babies

Zoo and Animal Rhymes and Games for Babies

Shoe a Little Horse
Shoe a little horse, 
(Tap the bottom of one foot)
Shoe a little mare, 
(Tap the bottom of the second foot)
With a tap-tap here, (Tap the first foot)
And a tap-tap there. (Tap the second foot)
But let the little colt go bare, bare, bare! 
(Hold the ankles and wiggle both feet)

Swing, Swing(Stand in a circle and hold your baby in your arms, swinging him or her up and down.)
Silly little monkeys swinging in the tree,
All hold hands and swing with me.
Swing up high and swing down low.
Swing in the tree, now don't let go! (hug tightly)
Swing, swing, like I do.
Swing like monkeys in the zoo.
Other Games we played this week:

Charlie Chaplin Went to France
(use when changing diapers, with baby laying on back, move feet to rhythm)
Charlie Chaplin went to France
To teach the ladies how to dance.
First he did the rumba, rumba, rumba
Then he did the kicks, the kicks, the kicks
Then he did the samba, the samba, the samba,
Then he did the splits, the splits, the splits.
Going to Kentucky
Oh, we're going to Kentucky,
we're going to the zoo,
To see the baby animals
and watch what they can do.
Oh shake it, shake it, shake it,
Shake it if you can.
Shake it like a milkshake,
And do the best you can!
Oh, wobble to the bottom, wobble to the top,
And turn around and turn around until it's time stop!


Baby Sign Language: Animal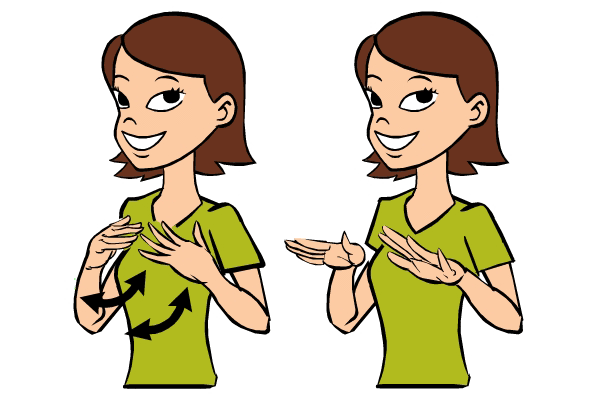 Signing: Hold the tips of your fingers on your chest and flap your arms like a bird. When children learn they will tend to simplify this to just flapping, often with a clenched fist instead of an open hand.
https://www.babysignlanguage.com/dictionary/g/get_dressed/
We hope you'll join us next week for Baby Time at Bowman Library: 11AM on Thursday